Bing Image Creator uses an "enhanced version" of OpenAI's DALL-E model and allows users to create images based on text-only instructions. It is enough for the chatbot to provide the description of the image and the context, which means the location, activity or art style.
"For Bing testers, Bing Image Creator will be fully integrated into the Bing chat experience and will initially roll out in Creative mode," explained Yusuf Mehdi, head of consumer marketing at Microsoft.
Microsoft is also moving Bing Image Creator to the Edge browser. A new icon will appear in the Edge sidebar that allows you to create images based on a text instruction. If it doesn't appear in Bing Preview, Bing Image Creator can be accessed separately at bing.com/create. Microsoft promises that the image generator will soon be available in several languages ​​in addition to English, reports a The Verge.
In addition to the new image maker, Microsoft also launched Bing Stories and Knowledge Cards 2.0. Stories offer snippets of information with images and short videos, while Bing's latest AI-powered Knowledge Cards feature highlights the most important information.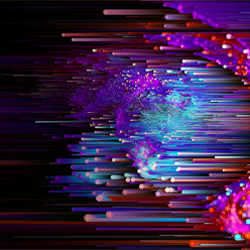 Digital Transformation 2023
Whoever misses out, misses out! The subject of artificial intelligence will be a priority at our Digital Transformation conference on May 3rd. Registration and details here!
Information and application
Cover image source: Getty Images