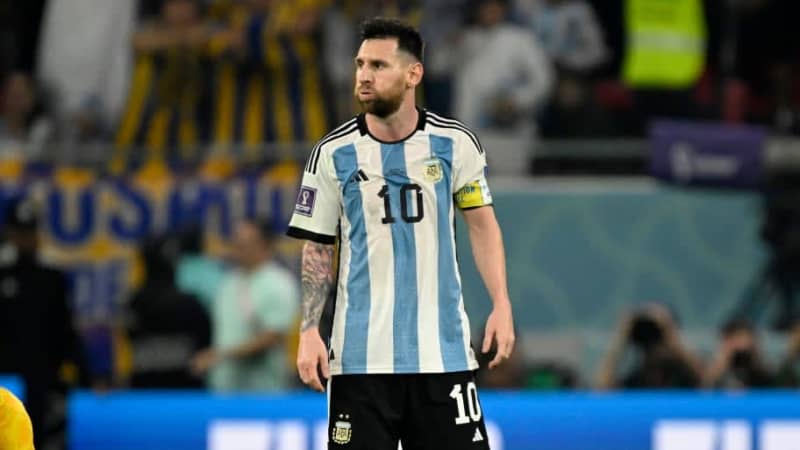 By Finley Crebolder
The Netherlands took a big step forward in terms of their performance against the United States, but they will have to do it again if they are to beat Argentina.
Lionel Messi and company aren't looking as good as many expected at the start of the tournament, but they are showing signs of improvement and still possess immense talent.
With the Copa America champions not at their best though, the Dutch will aim to turn the odds and make it to the semi-finals as they have done in the last two World Cup they competed.
Last time out, it was Argentina who eliminated Louis van Gaal and his national team at that stage, winning on penalties with a goalless score after 120 minutes.
That's what his team's manager needs if he is to avenge that defeat eight years later.
1. Stop the supply line at Lionel Messi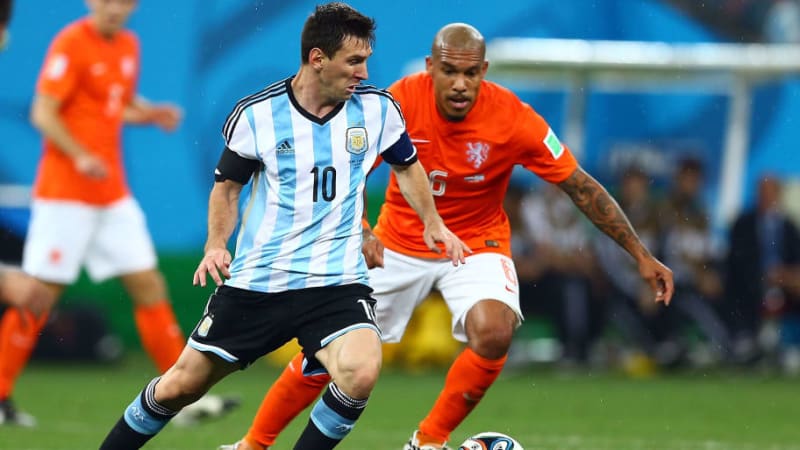 Let's get the obvious one out first, shall we?
Messi he's kind of good, and quite capable of winning games on his own. Preventing him from doing so when he already has the ball in a dangerous area is next to impossible, so the Dutch need to make sure he gets into those areas as little as possible.
Van Gaal was able to do this in 2014 by having Nigel de Jong stick to him like glue, and given his effectiveness – the PSG man had a chance in 120 minutes – he's likely to employ a similar approach this time around, with A Marten de Roon was probably given the unenviable task.
However, it takes more than just scoring Messi hard to stop him. Dutch forwards will need to cut off his passing lanes when he drops deep, and defenders will need to be ready for the inevitable occasions when he breaks through.
We never thought we'd say this, but Virgil van Dijk could learn a thing or two from Ron Vlaar about it; the former Aston Villa man produced the performance of his life in Brazil, making some glorious tackles on the seven-time Ballon d'Or winner.
2. Run to their backline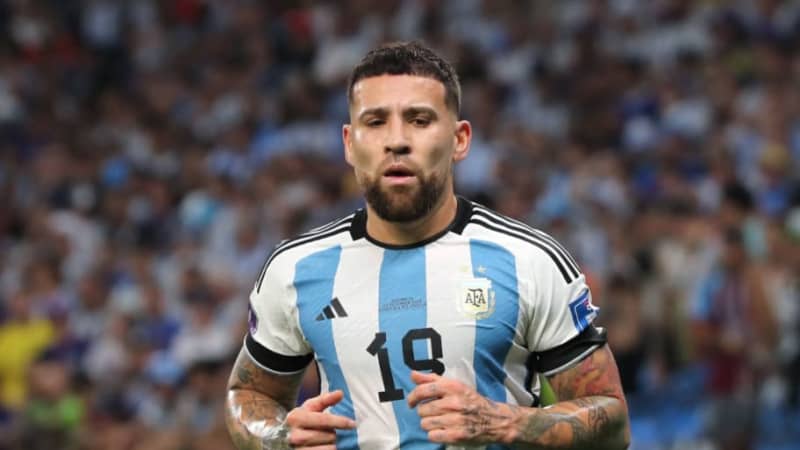 Argentina's defense just scored goals in Qatar, conceding three goals in four matches.
However, the South American outfit has so far only faced teams that were only too happy to sit back and rarely launch quick counter-attacks, giving 34-year-old Nicolas Otamendi and company a fairly easy time.
There are many reasons to believe that Dutch forwards can find real joy in attacking them more directly.
Otamendi is about to turn 35 and is no longer particularly quick or mobile, while Nahuel Molina and Marcos Acuna are hardly the most solid defensive-backs as they are both converted wingers.
It's hard to imagine any of them holding up too well when consistently invested by the likes of Memphis Depay, Cody Gakpo, and Steven Bergwijn, and Van Gaal should consider starting the latter over Davy Klaassen for that reason.
With such a quick three-man attack to deal with, Argentina's backline would be forced to sit deep or risk being exposed on the counterattack.
3. Get the most out of set pieces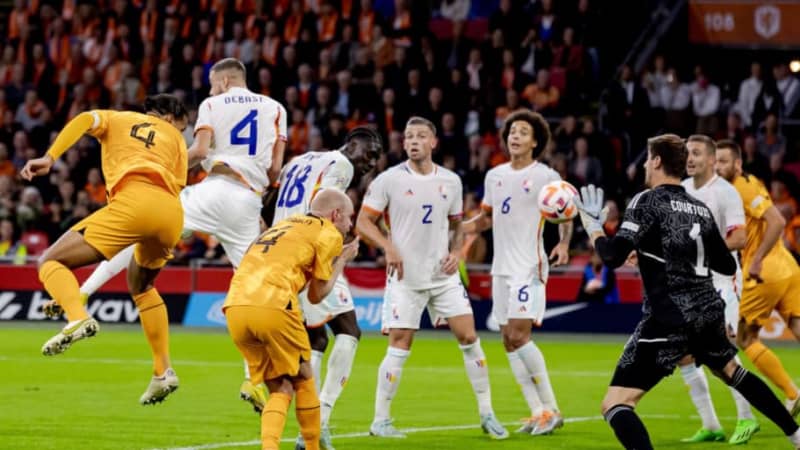 Argentina are the shortest team left in the World Cup – we checked – so, given their squad, the Dutch should really be creating chances from set pieces.
For one thing, they have some serious aerial threats in their starting XI in the forms of Van Dijk, Nathan Ake and Virgil van Dijk.
In addition, they have one of the ball penalties at the tournament in Gakpo, who racked up a lot of corner assists at the club level.
Despite this, the team are yet to score from anyone in Qatar, with Gakpo's deliveries dangerous but his team-mates unable to take advantage.
In a match that could be decided by the widest margin, turning things around in the quarter-finals could make all the difference.
4. Get Frenkie de Jong on the ball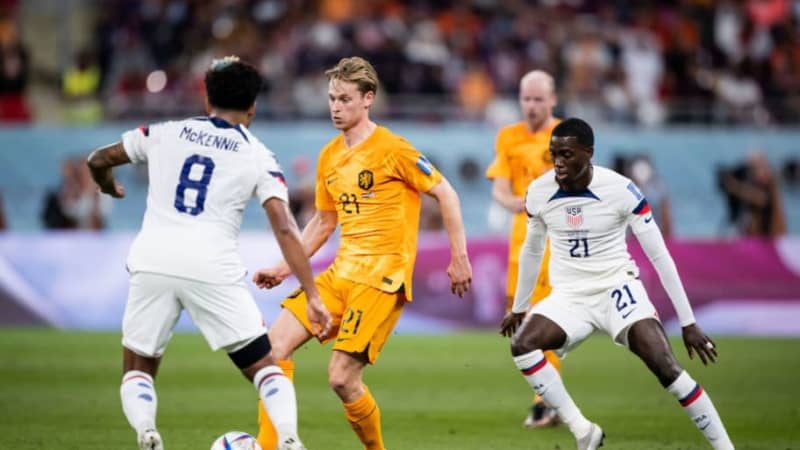 In the same way that the Netherlands will try to stop Messi from getting the ball, one of Argentina's biggest objectives will be silence Frankie Young.
The Barcelona man initiates attack after attack with his passing and dribbling, with his side's brilliant team goal against the United States starting at his feet, inside his own box.
No one else in the Dutch squad is remotely capable of what he does, which means they struggle to create much when they can't bring him in.
Argentina will no doubt be aware of this and will certainly have plans to limit its influence.
That said, Van Gaal needs his own plan to address this, whether it's moving his player or changing the entire system.
It may seem like a drastic change for just one player to make, but it's well worth it; he could single-handedly control midfield if he were able to gain possession.
5. Be prepared to bring in the big shots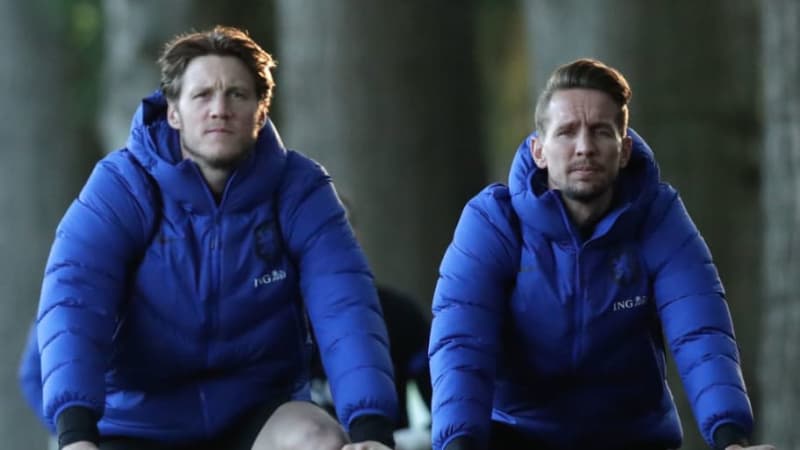 As we've already mentioned, Argentina aren't the top team, so if you're desperate to score, there's an obvious fix for Van Gaal.
Wout Weghorst and Luuk de Jong are both well over 6 feet and two of the biggest aerial threats around.
Van Gaal has already said he would consider putting them both in and putting in crosses in a disastrous situation, and such a plan would be particularly effective in this match.
If you secure a lead, Argentina will most likely have Lisandro Martinez on the pitch, and while he's far better in the air than some make it out to, there's no getting around the fact that he's much, much shorter than Weghorst and De Jong.
Going the first route if all else fails would certainly create some chances for that reason, and would do Van Gaal's old nemesis Big Sam proud.
This article was originally posted on 90min.com as 5 things the Netherlands must do to beat Argentina in the quarter-finals of the World Cup.