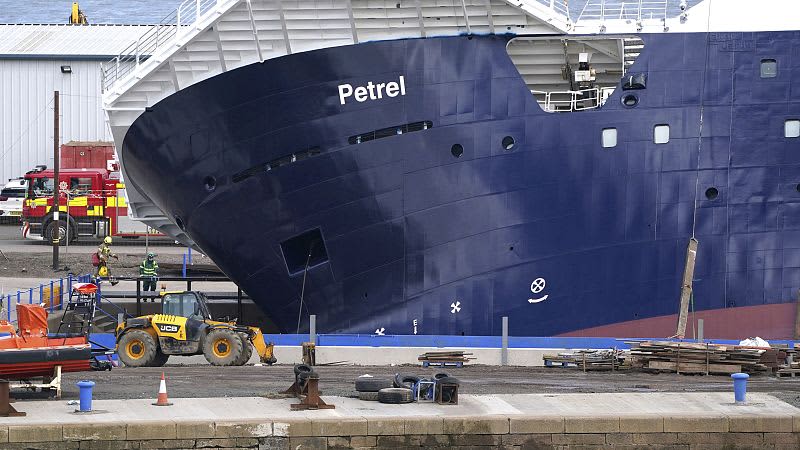 A large vessel capsized while in dry dock in Scotland, injuring 25 people on Wednesday, according to emergency services.
The Scottish Ambulance Service said 15 people were taken to hospital, while 10 others were treated and discharged at the scene.
The vessel was moved from her estate at the Imperial Dock in Edinburgh. Local police have urged the population to avoid the area to allow access to emergency services.
Photos from the scene showed the vessel tilted sideways at a 45-degree angle. Adam McVeya local politician, tweeted that it was moved due to strong winds.
The 76-meter (250-foot) vessel, called the Petrel, was a research vessel previously purchased and outfitted by the late Microsoft co-founder Paul Allen.
The Petrel is equipped with deep-sea exploration technology and has conducted high-profile missions to locate historic wrecks, including the 2017 discovery of the USS Indianapolis in the Philippine Sea.
The BBC reported that the vessel has been moored since 2020 due to the challenges posed by the COVID-19 pandemic.